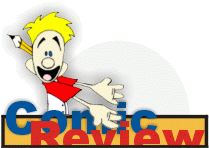 Thanks for your submission!

Please keep in mind that the people who will be reviewing your comic on the board are not professional critics.
We are just webtoonists and/or cartoon illustrators like yourself, and are just trying doing our part to help our fellow "toonists" with their work in the best possible way we can to the best of
our abilities. :-)
You will be emailed by our webmaster when your submission has been added to the review board.



Thanks again for your submission!
Click here to return to our homepage
OR
Click here to enter the review board